Benjamin and Lamar met as undergraduates at Bishop College.  They met Dr. Harry Robinson soon after he arrived at Bishop College as library director.  Coincidentally, the three are native Louisianans. Benjamin and Lamar's vision for the project was to preserve the African American Museum history for our ancestors and future generations. An African proverb states: "Until the lions tell their stories, the history of the hunt will always glorify the hunter."; As a cultural-historical landmark, the documentary film highlights only a few of the key early contributors and others who tell part of the museum's 47-year journey from their perspective.
---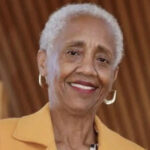 After retiring as a community college educator, Dr. Benjamin currently serves as president of HSV Consulting, Inc., a small consulting firm, specializing in providing highly customized
services to support the work of community colleges and their leaders in advancing student success. She holds a bachelor's degree (English) from Bishop College and master's and doctoral degrees (supervision and English, respectively) from Texas Woman's University.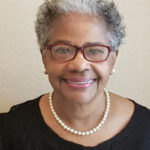 As President and Founder of the Dickerson Center for Civic Responsibility, Linda Dickerson. Lamar leads the nonprofit organization that empowers young people through service-learning.
She holds a Bachelor's of Sociology from Bishop College and a Master's in Urban Studies from the University of Texas at Arlington.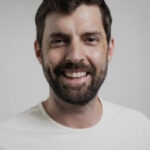 After graduating from the University of North Texas in 2009 with a Bachelor of Arts in Radio-Television-Film, Shane embarked on a mission to develop a successful business strategy which allows clients to tell their stories effectively while incorporating cinematic elements, with the ultimate end goal of producing memorable content with a purpose. "CinemaStory" was founded in 2010 and has produced over 2,000 videos since its humble beginnings with recent successful return on investments of over 10 million dollars for a variety of non-profit clients in 2021 alone.
Shane is the acting CEO of CinemaStory Productions and has surrounded himself with a team of creative filmmakers and concept strategists to help make each client's story come to life via film.
A native of Oak Cliff, Kelon is a Dallas-based multidisciplinary creative with credentials spanning television, film production, and strategic communications. Moore's experience working with marquee entertainment brands and industry-leading organizations shapes his aptitude for multimedia storytelling, content marketing, and large-scale production operations. Kelon is married to New York Times-published photographer Tyana Danae, and they have three amazing daughters.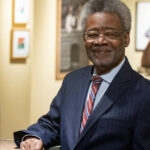 After working at several universities, Dr. Robinson joined Bishop College in Dallas as librarian
and museum director in 1974. With his negotiation skills, he was able to acquire many
collections for the museum. Under his leadership, a new facility was built in 1984 at Fair Park in
Dallas to house the collection. The collection includes African American decorative arts, Sepia
Magazine's photo archive and the carefully researched archaeological specimens of the
Freedmen's Cemetery Collection. Robinson has developed the African American Museum in
Dallas into a nationally recognized destination for people from all over the world.
Dr. Robinson received his library science degree from Southern University, M.S.L.S. degree from Atlanta University, and Ed.D. from the University of Illinois at Urbana-Champaign.