WINNER
Cyril
Director Andrew S. Paul
–
World-renowned forensic pathologist Dr. Cyril Wecht plays himself in this film, offering detailed and contrarian insights on some of America's most brutal and provocative cases, as he's interviewed for a documentary. As he presents his often-controversial views on cases ranging from the JFK assassination to the OJ Simpson case to JonBenet Ramsey's murder, it's the morning after George Floyd's murder, and behind the camera, long-standing disagreements between the conservative white interviewer and liberal Black cameraman threaten to boil over.
RUNNER – UP
The Sleeping Negro
Director Skinner Myers
HONORABLE MENTION
Blonde: Purple
Director Marcus Fleming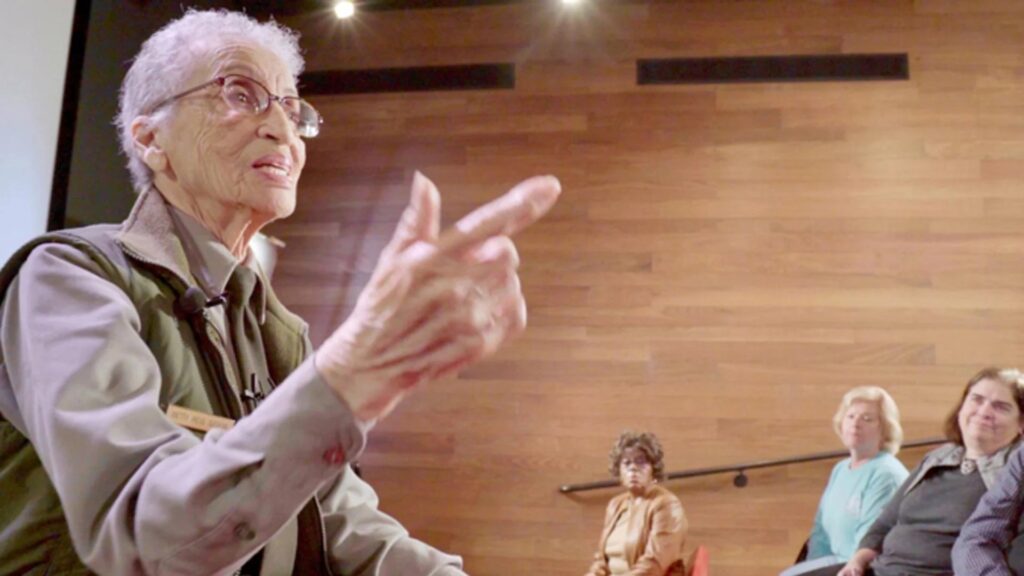 WINNER
No Time to Waster: The Urgent Mention of Betty Reed Soskin
Director Carl Bidleman
–
No Time to Waste celebrates legendary 98-year-old park ranger Betty Reid Soskin's inspiring life, work and urgent mission to restore critical missing chapters of America's story. The film follows her journey as an African American woman presenting her personal story from a kitchen stool in a national park theater to media interviews and international audiences who hang on every word she utters.The documentary captures her fascinating life — from the experiences of a young Black woman in a WWII segregated union hall, through her multi-faceted career as a singer, activist, mother, legislative representative and park planner to her present public role. At the Rosie the Riveter/WWII Home Front National Historical Park, Betty illuminates the invisible histories of African Americans and other people of color. Her efforts have changed the way the National Park Service conveys this history to audiences across the U.S., challenging us all to move together toward a more perfect union.
RUNNER – UP
One Pint at a Time
Director Aaron Hosé
WINNER
Derrick
Director Author Cartwright
–
"Derrick" tells the story of a man struggling to reconnect with his family after dealing with a traumatic event in his life.
RUNNER – UP
The Nest
Director Jammie Patton
HONORABLE MENTION
She Dreams at Sunrise
Director Camrus Johnson
WINNER
Shagali
Director Tyler Naafia Naahema
–
"SHAGALIâ" Is a visual homage to Ghanaian activist Yaa Asantewaa, who led the Ashanti rebellion against British colonialists.Through her spirit, SHAGALI was awoken. We reflect on our origins and cultural heritage through all spans of time.Exploring, celebrating, and transporting the audience through a surreal odyssey of women embodying the essence of Yaa Asantewaa. A multi-dimensional story that represents strength, identity and the spirit of immortality.
RUNNER – UP
Becoming Black Lawyers
Director Evangeline M. Mitchell
HONORABLE MENTION
Destinee's Letter
Director John Christopher
WINNER
Mine
Director Randall Dotin and Louisa Dantas
–
MINE is an animated web-series that poignantly explores the timely theme of community versus individual survival, through the eyes of a teenager. Set in the near-future, this powerful series transports us to BEAU VODA, a hard-fought utopian world where every aspect of life is powered by a miraculous healing water source. In the pilot episode, teenager BLAZE reluctantly steps into the esteemed role of Water Bearer with the help of their precocious sister MIA. But when the magical water is tampered with, they discover that their idealistic community may not be as magnanimous as they think.
RUNNER – UP
Snowflakes
Director Carlos Soriano
HONORABLE MENTION
The Other Side of Normal
Director Brandon Miree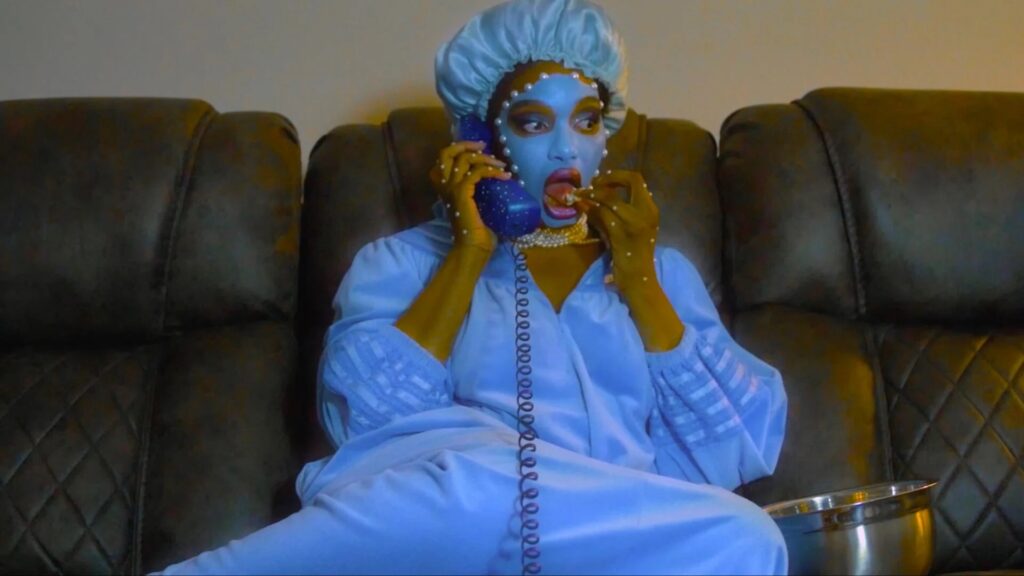 WINNER
A Few Things I'm Beginning to Understand
Director Xenia Matthews
–
Surf the glittering channels of Xenia's mind in this highly saturated, musical spectacular where she and an old friend, Pearl, begin making sense of the issues between Xenia and her boyfriend, Keke. This film is a true labor of love. Created in the isolation of the pandemic, Matthews uses fragmented form and innovative visuals to assess issues of antiblackness through the intimate lens of young love.
RUNNER-UP
Man Down
Director Johnathan Rowan
HONORABLE MENTION
Glove
Director Tony Holland
WINNER
A'we deh ya (All of us are here)
Director Paloma McGregor
–
In a Crucian sugar cane field, three Black women converge, dancing through an inherited liberation code.
RUNNERS-UP
IBA OBINRIN
Director Tamara Williams
Des/Aria
Director Louise Coetzer
BEST TEXAS COLLEGE SHORTS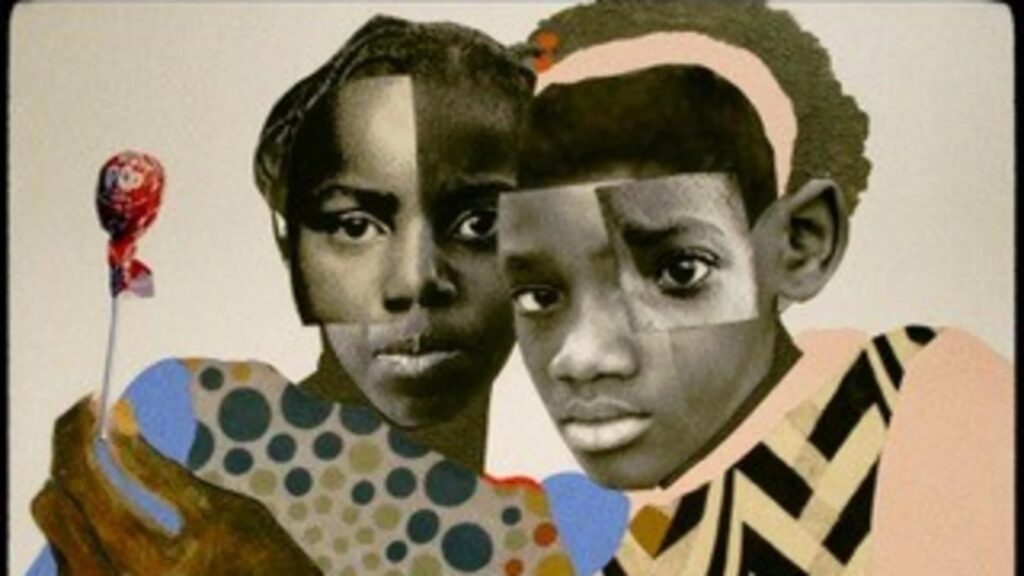 WINNER
Deborah Roberts' I'm
Directors Samantha Porter and Alex Martinez
–
Explore world-renowned artist, Deborah Roberts', solo exhibit at the Contemporary in Austin, Texas. Hear world-renowned artist, Deborah Roberts, speak on the perspectives and messages behind her exhibit, I'm, shown at the Contemporary Jones Center in Austin, TX. This film acts as a discussion between Roberts, the museum educators, and viewers as different elements from each piece are examined. See how the different components of this exhibit contribute to what many would consider a very necessary gift to the city of Austin.
RUNNER-UP
A Few Things I'm Beginning to Understand
Director Xenia Matthews
BEST TEXAS HIGH SCHOOL SHORTS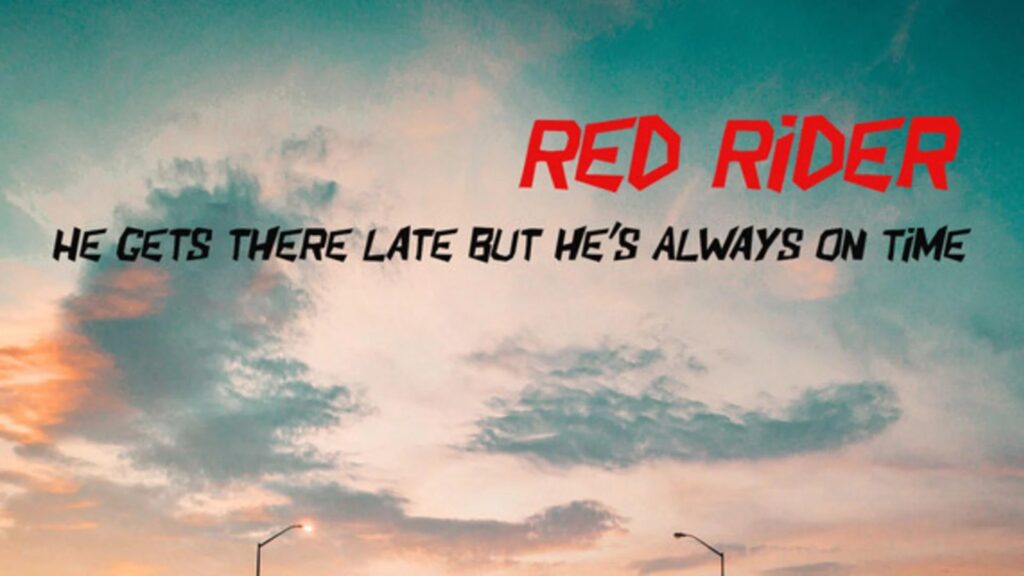 WINNER
Red Rider
Director Vincent Edward Holloway
–
Secret Red Rider has been given another mission to execute before time runs out.
RUNNER-UP
I AM NOT THE NORM
Director Zariyah Perry
HONORABLE MENTION
Story Time
Director Stanley Turner