'Alice Street' Documentary Film Screening + Panel Discussion
Event Date:
Start at 6:00 PM
September 22, 2022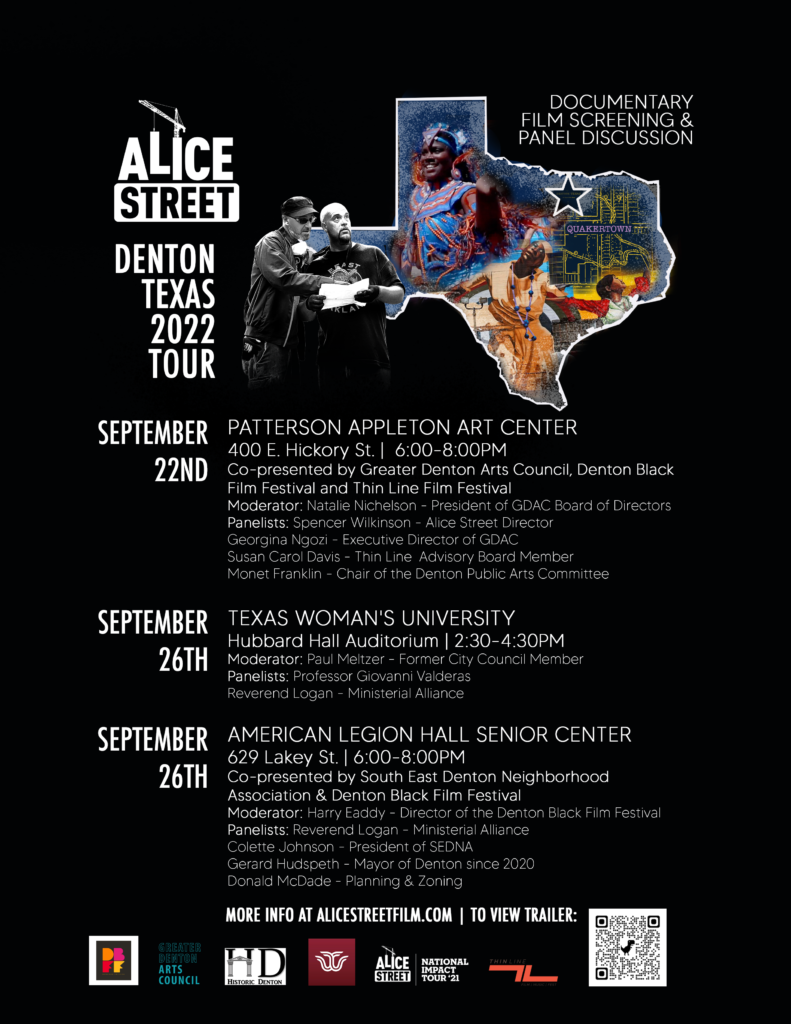 The Greater Denton Arts Council, Denton Black Film Festival and Thin Line Film Festival are proud to present a free film screening of the award winning documentary Alice Street with a panel discussion.
Alice Street centers on two artists who form an unlikely partnership to paint their most ambitious mural to date in Oakland's downtown, ground zero for gentrification. The mural is dedicated to the diverse cultural artists that intersect on the corner, who are threatened by displacement. As the mural paint dries, a luxury condo is planned that obstructs art and cultural history. The community decides to fight back.
Moderator: Natalie Nichelson – President of the Greater Denton Arts Council Board of Directors
Panelists: Spencer Wilkinson – Alice Street Director
Georgina Ngozi – Executive Director- Greater Denton Arts Council (GDAC)
Susan Carol Davis – Thin Line Film Fest, Advisory Board Member
Monet Franklin – Chair of the Denton Public Arts Committee