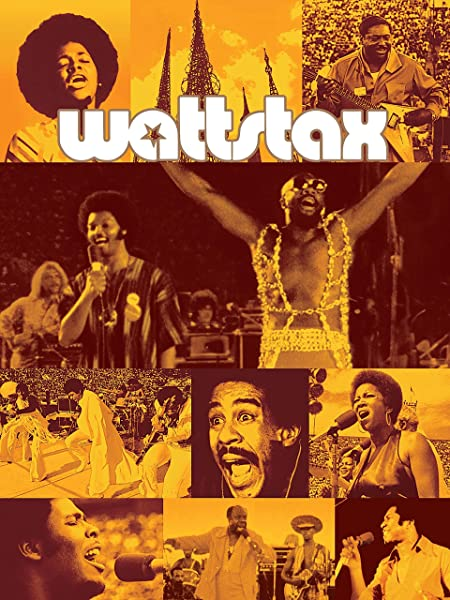 DBFF is partnering with Alamo Drafthouse for the 1973 screening of WattStax celebrating its 50th year anniversary on March 19th at 4:05pm [past event] at 1005 Botham Jean Blvd, Dallas TX 75215.
This is the 50th anniversary of WattStax with the re-release of music performed at the historic concert in Los Angeles in 1972.  Our special guest will be Deanie Parker and she will lead the Q&A after the screening. She worked for Stax Records spent much of her time working on the mechanics (coordinating housing/transportation for the artists, contributing to marketing/publicity, working with those responsible for music production etc.) of the major musical event that attracted 112,000 people of color. 
Special Guest Deanie Parker
Deanie Parker began as Director of Publicity, Artists, and Community Relations for Stax Records at 926 E. McLemore
Avenue in Memphis in 1963 and she was VP of Public Affairs in 1975 when the company was forced into involuntary
bankruptcy. Much of her professional career development happened while she was working with internationally
famous performers such as Isaac Hayes, Booker T. & the M.G.'s, Otis Redding, the Staple Singers, Rufus and Carla Thomas, Richard Pryor, The Dramatics, Johnnie Taylor, Albert King, and others.
When Soulsville's board of directors was founded in 1998 to oversee the creation of the Stax Museum of American Soul
Music, Stax Music Academy, and The Soulsville Charter School, all at the original site of Stax Records in a neighborhood known Soulsville USA, Parker was tapped to become its first President & CEO. She held this position until 2005, when she established the Soulsville Foundation, the fundraising arm of the organization, serving as its president to raise money for the museum and academy operations.
Prior to joining Soulsville, Parker was the Vice-President of Communications and Marketing at Regional Medical Center at Memphis (The MED). For nearly a decade (1987-1995) she served as the Assistant Director of Memphis in May
International Festival and returned briefly as the Interim Director for the 1996 Festival edition saluting Brazil.
Parker received the University of Memphis University College Alumni Achievement Award in 2003. She was awarded the 2004 Women of Achievement award for Initiative, and in 2006 received a University of Memphis Distinguished Alumni Award and a Diversity Memphis Humanitarian of the Year Award. In 2009, she was awarded two Emmy Awards for the I Am A Man documentary about the 1968 Sanitation Workers Strike in Memphis, for which she was executive producer and title song composer. She is a 2011 Legends Award Honoree for the Women's Foundation for a Greater Memphis. She has been an advisor for the University of Memphis Alumni Association's National Executive Board of Directors and a Tennessee State Museum Commissioner. In 2021, Parker received a Lifetime Achievement Award from the American Association of Independent Music. Currently, she serves as a Tennessee Arts Commissioner.
VIEW TRAILER: 
Thank you to all who came out last night. It is always an honor to have guest speakers who are willing to share their dynamic stories. Can we agree Ms. Deanie Parker was a treat?

We hope you all walked away with not just a movie but a deeper experience pic.twitter.com/8qH0CecFL8

— Denton Black Film Festival (@DentonBFF) March 21, 2023