Hybrid Film Festival| Save The Date
January 26-30, 2022
Come #ExperienceCulture with Us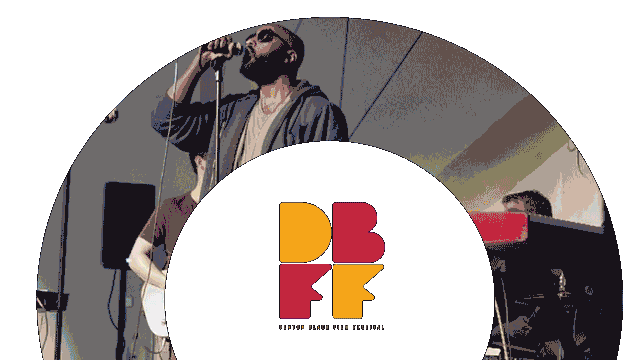 Denton Black Film Festival Institute Presents
The Denton Black Film Festival (DBFF)
The Denton Black Film Festival Institute returns with it's 8th annual festival on January 26-30, 2022. Enjoy films highlighting the Black Diaspora, Music, Spoken Word, Educational Seminars for filmmakers & creators, and Technology expo. Get the best out of the experience by joining us in person in Denton, Texas or catch the highlights virtually. Our mission is to Educate, Entertain, and Inspire while elevating Black creators.
Learn More About DBFF
Countdown to Ticket Sales!
Ticket and pass sales are just around the corner. Watch the clock or check back in for updates as reveal special guests of the upcoming festival. Here are a few things to look forward to.
What to expect:
– Interact with filmmakers and storytellers capturing Black culture from behind the lens. Watch film screenings of every genre in the form of featured narratives, documentaries, shorts, screendance, animations, and more.
– Vote in the second annual Original Music Video Contest featuring artists in any genre. Experience DBFF's signature Jazz concert as well as intimate concerts featuring local Texas talent.
– DBFF-TE is a 2 1/2 day technology expo taking place during the festival at the Denton Civic Center. Not your average expo, this event is open to the public with immersive activities for the curious, students, and the family. Explore the next generation of technology & innovation in Film, AI, VR, XR, and Immersive Technologies from businesses owned, operated, and catering to people of color and women.
– Panels and dialogues varying from current-day social justice issues to filmmaker workshops, all with missions for you to take action.
– The return of the DBFF Slam Poetry event featuring curated spoken word artists.
& More… The rest is to be revealed.
This is simply one of the best film festivals in the country. The communication is on point, the hospitality is great, the energy is so warm and inviting. In addition to the films, they have music, poetry, comedy, and art…
This has been one of the best film festivals i have attended, hands down the number one black film festival in the state of Texas.
I thoroughly enjoyed the content of the festival and the added workshops. Very informative! Will be back!
Grade A festival. They went virtual this year[2021] and it has been my best virtual festival experience. I would love to see their amazing hospitality in-person!
This was my first time participating in the Denton Black Film and I must say I was thoroughly impressed. The organizers were extremely gracious and welcoming. Everything was handled in a professional and courteous manner. It felt very personal despite being a virtual event. DBFF is definitely a "must submit" for African-American films and filmmakers.
Featured Guests |#ExperienceCulture
An Ode to the Creators
Who paint pictures of Black nature through the truth their lens.  Magic being released through their tools and instruments- What an experience
FAQs
Plan Your Experience
Are there Hotel Partnerships?
We have a list of local hotels of various rates in order to make your DBFF planning visit experience a lot easier. Compare rates and don't worry about a cutoff date to make reservations. Visit here.
When Does Registration Begin?
Registration will be announced by mid November.
Discounts?
Sign up to our newsletter for notifications of upcoming Flash Sales.
Where is DBFF located?
The Denton Black Film Festival is located at various venues in downtown Denton, Texas. Most venues are within walking distance. Locations include: NCTC, Margo Jones Performance Hall at TWU, UNT on the square, Campus Theater, Alamo Drafthouse, Denton Civic Center and more.
More FAQ
The Denton Black Film Festival has been around for 8 years. Each year growing larger. The visiting audience is diverse and welcome to all regardless of age, race, gender, or creed. There's something for everyone as we showcase Black culture.
Get First Notifications of Sales & Reveals
Sign Up For The Newsletter