Virtual Film Festival | Has Ended
January 27 - February 6, 2022
Come #ExperienceCulture with Us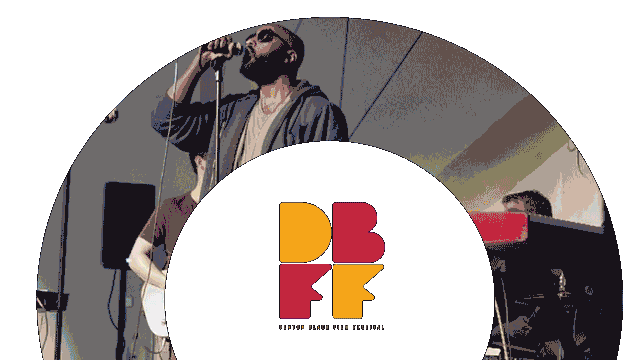 Denton Black Film Festival Institute Presents
The Denton Black Film Festival (DBFF)
The Denton Black Film Festival Institute returns with it's 8th annual festival virtually January 27 – February 6, 2022 . Previously a hybrid festival, DBFF has transitioned completely online to ensure public health safety. Enjoy films highlighting the Black Diaspora, Music, Spoken Word, Educational Seminars for filmmakers & creators, and Technology expo. Our mission is to Educate, Entertain, and Inspire while elevating Black creators.
2022 Program Booklet
Learn More About DBFF
The 2022 virtual festival was curated for the viewers to explore outside of their entertainment comfort zones and to take on events in film, music, technology, spoken word, & more! #ExperienceCulture at #DBFF22
What happened:
– Interact with filmmakers and storytellers capturing Black culture from behind the lens. Watch film screenings of every genre in the form of featured narratives, documentaries, shorts, screendance, animations, and more.
– Vote in the second annual Original Music Video Contest featuring artists in any genre. Experience DBFF's signature Jazz concert as well as music showcases featuring local Texas talent.
– Panels and dialogues varying from current-day social justice issues to filmmaker workshops, all with missions for you to take action.
– Snap your fingers or laugh out loud with virtual Spoken Word  & Comedy experiences.
– DBFF-TE is a 2 1/2 day technology expo returning in 2023. Get insiders preview of the next generation of technology & innovation in Film, AI, VR, XR, and Immersive Technologies from businesses owned, operated, and catering to people of color and women.
& More… The rest is to be revealed.
This is simply one of the best film festivals in the country. The communication is on point, the hospitality is great, the energy is so warm and inviting. In addition to the films, they have music, poetry, comedy, and art…
This has been one of the best film festivals i have attended, hands down the number one black film festival in the state of Texas.
I thoroughly enjoyed the content of the festival and the added workshops. Very informative! Will be back!
Grade A festival. They went virtual this year[2021] and it has been my best virtual festival experience. I would love to see their amazing hospitality in-person!
This was my first time participating in the Denton Black Film and I must say I was thoroughly impressed. The organizers were extremely gracious and welcoming. Everything was handled in a professional and courteous manner. It felt very personal despite being a virtual event. DBFF is definitely a "must submit" for African-American films and filmmakers.
The Latest News
Stories & events